GLIDES FOR CAST FURNITURE
This is the most recent adaptation of Forever Glides and their unique features.  Cast Aluminum furniture has been the fastest growing segment of casual furniture for the last 20 years.  Its beauty and designs have brought indoors and outdoors together.  Unfortunately, the original "screw-in" glides usually unscrew and get lost within the first few weeks.  Then the severely wobbling furniture can ruin anything it slides on. Forever Glides use a special "push-fit" fastener that replace the screws, so they won't come off and get lost.The reinforced web design with super super thick bottoms and sides is made from Delrin®, an extremely hard, slick and long wearing plastic. The neoprene "flex-cushion" foam conforms to leg and floor differences and the high-strength waterproof adhesive bonds glide and foam to chair. You can get decades of great use without the pain of always threading in and out the original glides!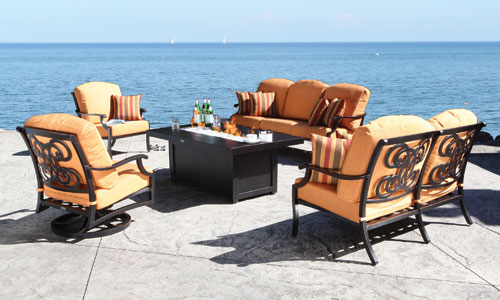 Forever Glides® for Cast Furniture are available from several retailers in the following packaging options: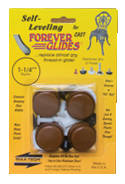 4-pack Round
Contains glides, cups, foam and 2 sizes of "Push-Fits"
Sizes: 1″ Round and 1-1/4″ Round
Colors: Black and Bronze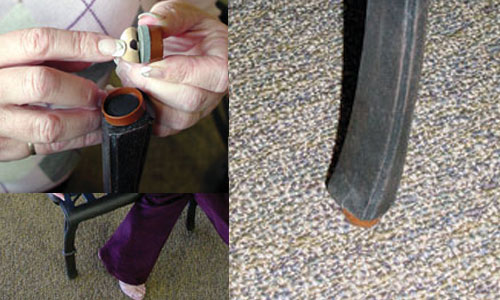 Forever Glides come with all the easy to use parts and very clear instructions to make assembly easy and quick. Getting you and your family ready to relax and enjoy while protecting your deck, flooring and more.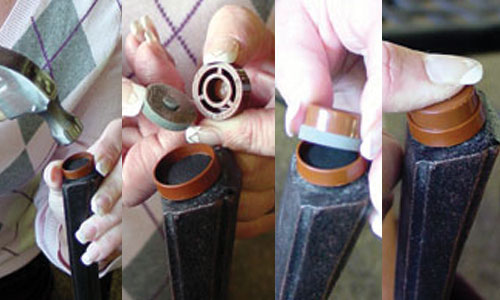 Forever Glides are easy to install using the parts included, a screwdriver or drill and a hammer. Follow our simple 8 step instructions for best application and you are ready to enjoy while protecting your deck, floors and more.
DISTRIBUTION AND PACKAGING